" Are you mixing with the best? "
One of the leaders in the Technical Events Industry, TechX caters to all sectors. Our dedicated and passionate team treats every job as a top priority and ensures the personal touch and attention it deserves. Priding ourselves with the highest forms of service delivery and adaptability, your vision is always guaranteed.
The One-Stop Shop for all
your technical & events needs
We pride ourselves on offering our clients a wide range of services in the technical events sector. We minimize the stress for our clients by limiting the number of suppliers with which they have to deal with – Let us do the same for you! We offer various equipment hire for the events and corporate sector.
Sound equipment hire & rental in Cape Town is on the forefront of the TechX rental department. We supply on the best sound equipment brands to our clients ensuring their events have the best sound reinforcement possible. Anything from small PA rentals for Mobile DJ set ups to large scale Outdoor Festival sound hire, we have got the solution for you! 
Lighting create the atmosphere at any event! Transform your venue & event with our wide range of lighting products available in our lighting hire & rental department. We offer specalized theatre lighting, festival lighting, corporate lighting and decrotive lighting for hire. Stocking standard LED parcans, lasers, intel / moving heads and even old school generic hologen fictures! 
TechX offers a wide variety of stage hire, structure hire & rigging service to Cape Town & South Africa. We stock the best when it comes to anything "structure" to ensure all of our builds are safe and compliant with both national & internation standards. When chosing what brands to work with we only chose the best! Layher, Eurotruss, Prolyte, Milos are just some of the brands we recomend!
Ove the years TechX has aquuired the skills & expertise in event power solutions. With a range of highest quality generators & power distribution boards, we can power any event! Generator hire is in high demand with our current load shedding situatoin. We have small – medium & large generators for hire in Cape Town and the greater Western Cape region.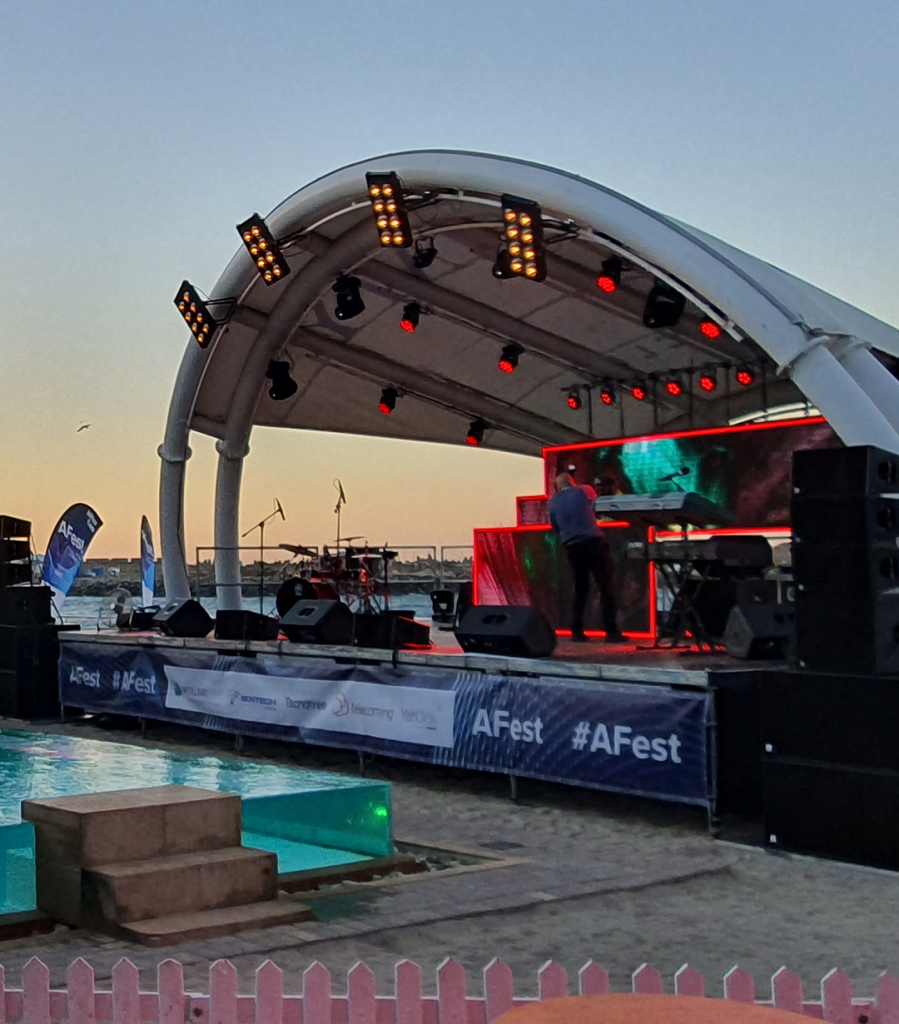 Hire us for you next event...
Have a vision? Contact us today, to make your vision a reality!